Azure Infrastructure as a Service (IaaS)
Azure Infrastructure as a Service (IaaS)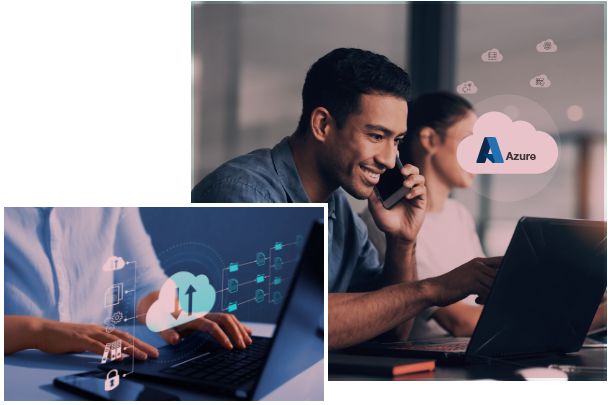 Transform your business architecture with Azure
Microsoft Azure Infrastructure Services allow users to combine public and private cloud features. Advanced networking enables them to build a site-to-site VPN between on-premises and the Windows Azure cloud, making both clouds appear on the same network. 
Azure IaaS core capabilities
People tech Azure IaaS capabilities include network services, virtual machines, routes, and traffic management. The services can also be combined with PaaS. 
Virtual Network
Plan and execute virtual networks in Azure and securely link to your on-premises IT infrastructure.
Virtual Machines
Build new virtual machines or create and upload your own to start pre-configured virtual machines
ExpressRoute
Links on-premises infrastructure directly to the Microsoft network, including Azure data centers, without using the Internet.
Traffic Manager
Load balance incoming global traffic across multiple services operating in the same or different data centers
 Management
Organize your environment by applying the Azure portal, Azure PowerShell, or the Azure Command-Line Interface (CLI)
Start maximizing the value of your IT investment
Build infrastructure solutions with IaaS services and products
Our rich, first-hand development experience with Microsoft on Azure Virtual Desktop (AVD) has allowed us to roll out AVD to businesses of many sizes and forms. People Tech has invaluable experience partnering with Microsoft on AVD with its Product Engineering team through various stages of product evolution. Our first-hand knowledge of working on AVD puts us at a unique vantage point.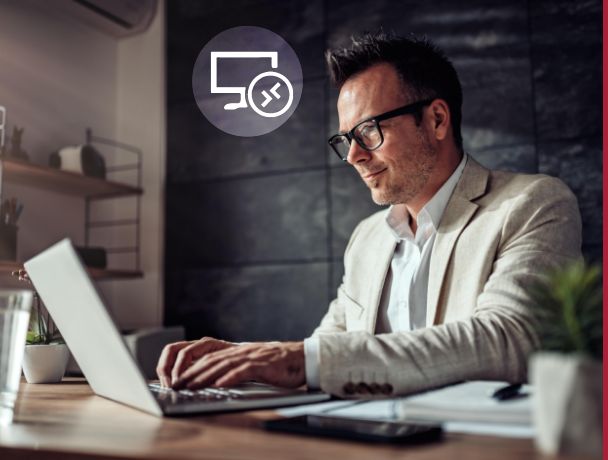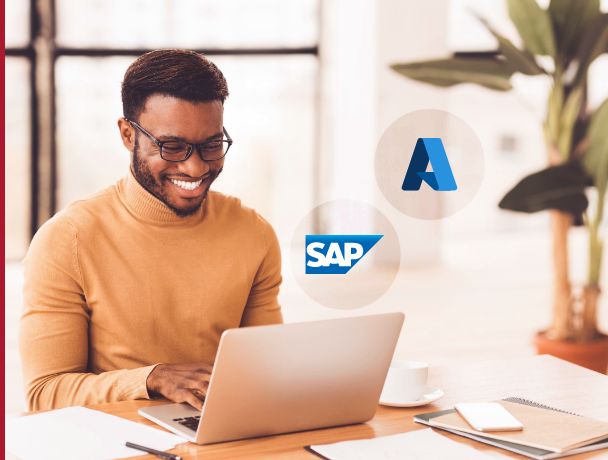 People Tech helps you move your SAP Applications to Azure. We help ensure that your SAP estate makes the most of Azure's best features. Our 'Entirely on Cloud' approach and our Microsoft partnership offer the most secure and quick migration with the round-the-clock cloud support you need for critical business applications. HANA is compelling enterprises to migrate their SAP applications to the HANA database to stay current. Azure is the best choice to implement your SAP HANA on as it enables intelligent scaling of hardware in contrast to on-prem servers as businesses grow.
We help users with the integrated features of public and private clouds. We will also help control the capability optimization between on-premises Azure cloud, drawing both on the same secure network. Hybrid infrastructure advantages multiple-premise network connectivity and successful migration of virtual machines, on-premises, and off-premises by allowing enterprises to run and shift workloads wherever and whenever it makes sense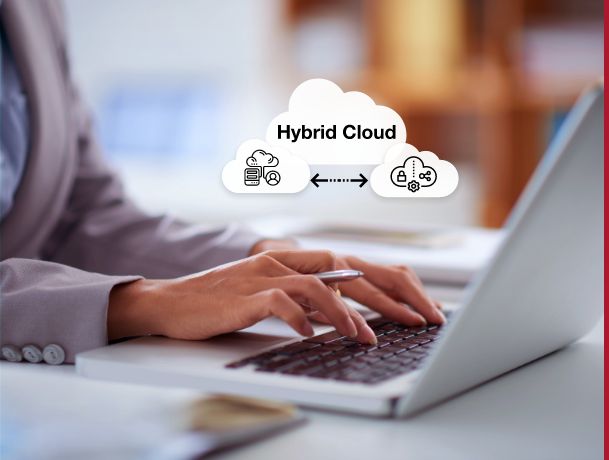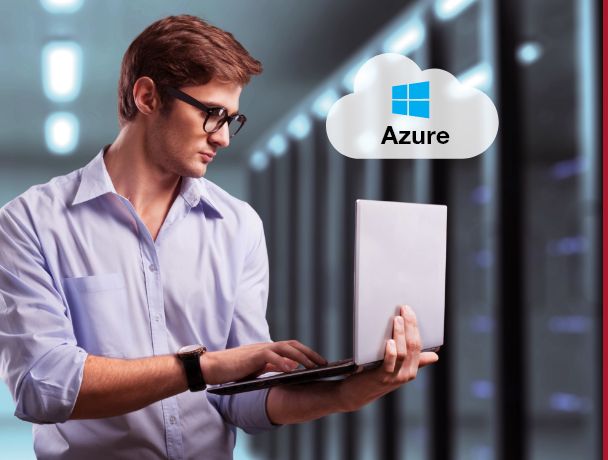 Pass your Windows Server workloads on Azure for a streamlined, managed practice for Windows Server virtual machines (VMs) and cloud-native support for .NET apps, SQL Server, and Remote Desktop Services. Modernize your entire Windows Server estate with over 200 Azure services and capabilities, including Azure Auto-manage, Hotpatch, Azure App Service, Azure Kubernetes Service (AKS), and Azure SQL. Use these services in Azure or extend them to your hybrid environment with Azure Arc
Learn more about our Azure  offerings
Talk to our expert today!