Build a new SAP landscape for Cabot Microelectronics
Build a new SAP landscape for Cabot Microelectronics
Build a new SAP landscape for Cabot Microelectronics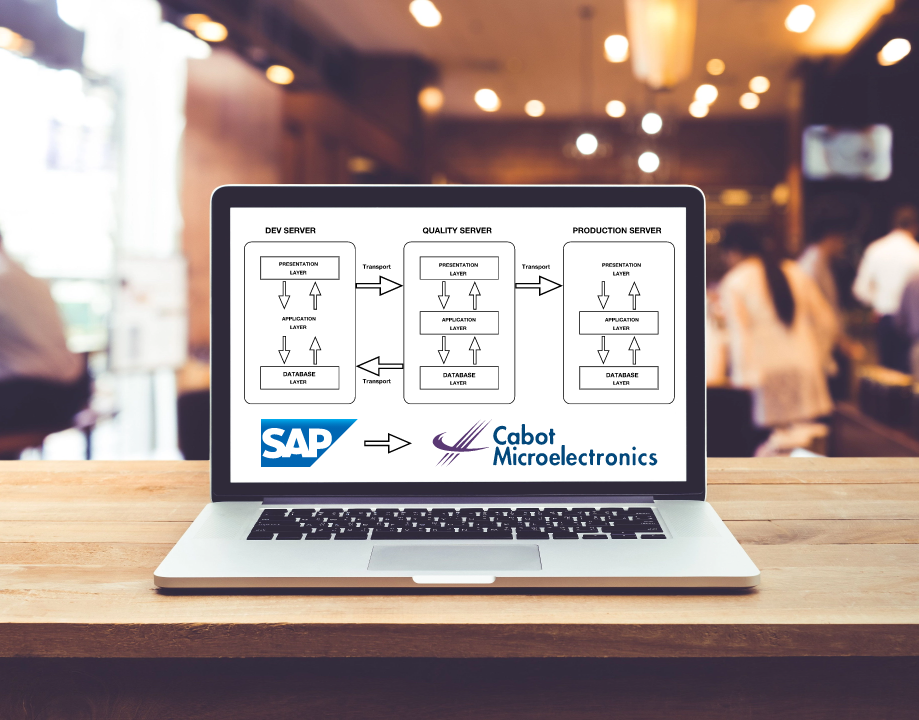 Cabot Microelectronics was looking to build a new SAP landscape to ensure that its SAP applications are modernized, scalable, secure, and aligned with the constantly-evolving business strategies. This involved upgrading its SAP applications and building a scalable platform to enable cost optimization. Building a new SAP landscape enabled the identification and resolution of gaps in business processes for better management of the applications.
FyrSoft understood the premise of the customer's initiative and outlined the engagement's scope as:
Building a New SAP Landscape: ensure that all the standalone SAP instances are consolidated and integrated on a new, secure, and scalable platform whose architecture aligns with the customer's business strategies.
Building a Consolidated Reporting Structure: leverage the new SAP landscape to enable a standardized External Segment and Management reporting structure, which in turn drives data to support improved business processes and business decision making.
Cost Optimization: leverage Azure Cost Optimization practices to ensure that the total spending on infrastructure is reduced and managed as the business continuously expands. Our solution was to build a new SAP landscape on Microsoft Azure for Cabot Microsystems that included development, QA, and production.
The solution included:
SAP S4 – the application
HANA – as its Database
1909 – as its latest version
Group Reporting
FIORI applications for better User Experience
SAP Solution Manager
Change Request Management
(ChaRM) along with Technical Monitoring was configured and delivered with Solution Manager.
Our solution was built to be a 3-tier architecture with 6x Application Servers and 5x Database Servers with these features:
Azure Cost Optimization Network security, OS, and Application security Scalability for database Embedded FIORI with integrated gateway
Highly available solution configuration
Integrated web dispatcher with S4 HANA system
Adobe Document Services (ADS)
SAP Router