Streamline your HCM and EX
with People Tech AI
Streamline your HCM and EX with People Tech AI
The emergence of data-driven ecosystems has revolutionized enterprise transformation, making digital operating models the foundation of this paradigm shift. As a result, enterprises are compelled to reassess their data and analytics strategy, giving rise to a symbiotic data economy.
Personalization, Value-added service and Regularization, in conjunction with the rise of data and AI-driven technologies, empower businesses to revamp their offerings and seize new opportunities. Retailers have the opportunity to provide e-commerce services and take control of the entire shopping experience. Automotive manufacturers are transforming into mobility service providers by utilizing electric vehicles in dealer-less marketplaces. Similarly, railway companies facilitate intermodal supply chain integration by connecting partners, collaborators, competitors, and customers. These digital operating models rely on a data-driven ecosystem, which serves as the foundation for enterprise success.
This symbiotic data economy is compelling businesses to reevaluate their data and analytics strategies. As enterprise data becomes more shareable, organizations undergo cultural and procedural transformations to prioritize data-centric practices. As partnerships and suppliers evolve into competitors, traditional concepts, products, and competition are undergoing significant changes. Disruptive technologies like 5G and Web3 further propel enterprises to transform and establish strategic alliances, enabling the exchange of intelligence and services and facilitating the development of innovative offerings tailored to new landscapes.
By leveraging data and embracing digital operating models, along with the power of AI and automation, companies can evolve into agile enterprises capable of achieving digital scalability. They not only participate in the digital economy but also harness the network effects of the ecosystem, gaining insights from data to strengthen their position.
At People Tech Group, we harness the forces of the future to drive this transformative process.
Harnessing Data and AI to Transform Information Access and Efficiency at People Tech
People Tech developed Liberty, a virtual assistant utilizing AI and NLP, to provide information to employees and clients. Liberty's conversational experience mimicked real conversations, reducing the HR and support staff overhead by addressing approximately 83% of HR, Sales, and Marketing-related questions. It offered 24/7 access to company information and Improving efficiency and productivity.
Liberty's success led to:
Standardized experiences
Minimized miscommunication
Empowered the HR team to focus on strategic initiatives.
Valuable insights from user interactions
            1. Optimized HR policies
            2. Internal communication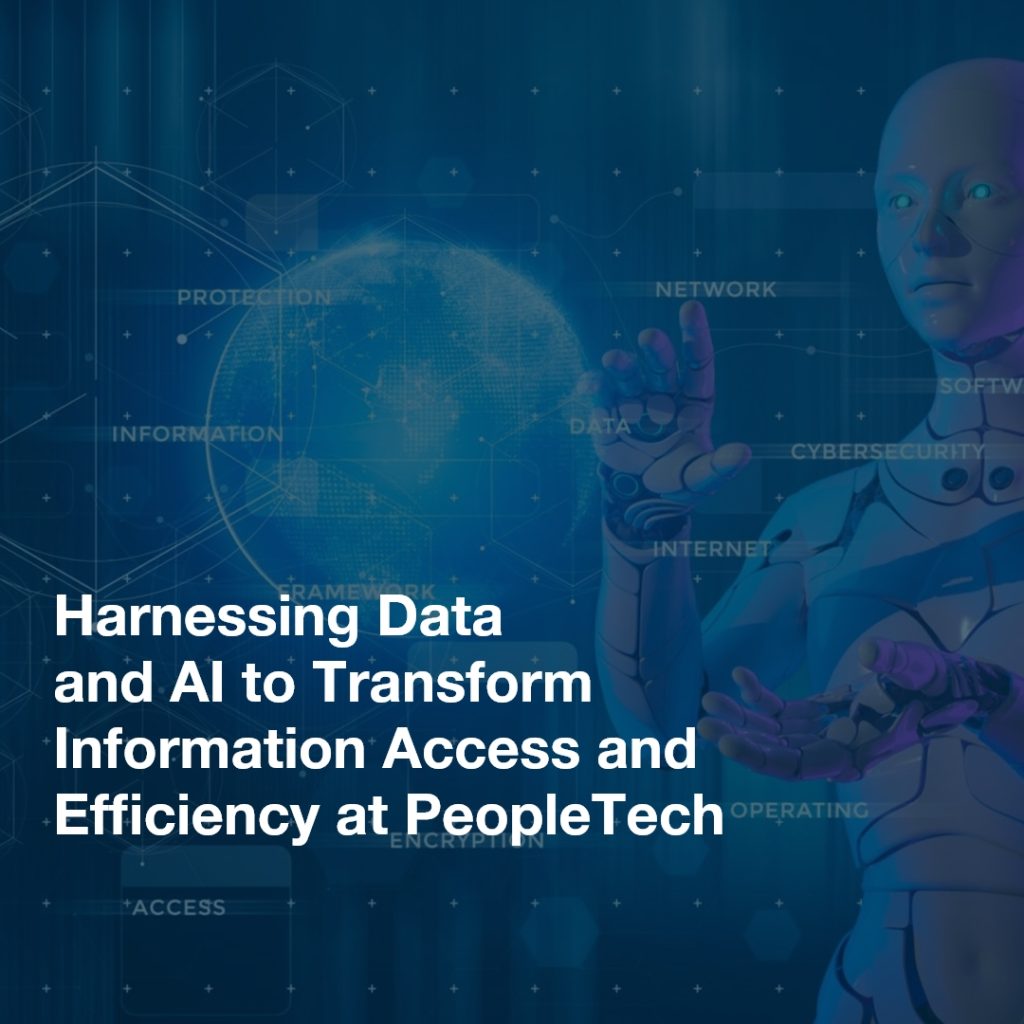 AI-Driven Talent Acquisition Transformation by People Tech
Challenges in talent acquisition, with recruiters spending 75% of their time on screening and gathering candidate information, leading to talent loss. To address manual errors, high processing time, inefficient recruiters, and bias, PeopleTech implemented an AI-powered solution. Resumes and job descriptions were parsed, extracting key requirements using NER taggers. Recommendation engines suggested relevant questions aligned with the job description and candidate's history. Candidate responses were extensively scored based on ideal responses scraped from the internet. Machine learning algorithms provided a dashboard of credible candidates, enabling better competency evaluation and skill assessment. The text and voice-based chatbot accelerated assessment, reduced time to shortlist candidates, and improved engagement.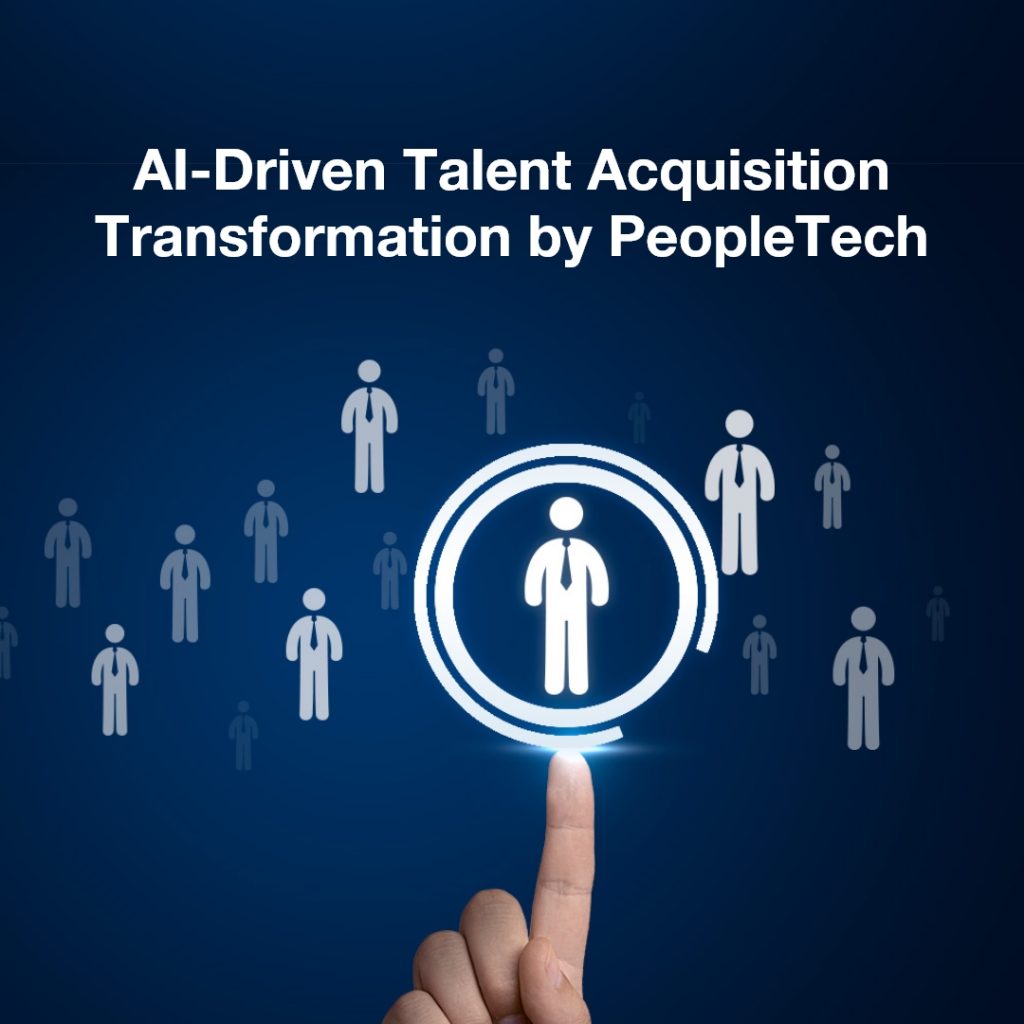 People Tech achieved data-driven hiring, enhancing:
Communication
Talent assessment
Sourcing
While optimizing efficiency and candidate quality.
AI-Driven Fraud Detection and Streamlined Screening
Client faced challenges with proxy candidates and fraudulent cases during the examination process, accounting for up to 10% of total candidates. They needed an accurate facial recognition system to detect proxies and fraudsters across multiple test centers, pre-screen and debar defaulters, and optimize candidate hiring. The solution from the People Tech involved pre-screening candidates' applications, performing facial recognition, and cross-referencing personal details to detect fraudulent information. The system also employed live face detection, morphed image detection, fingerprint and signature matching, and a robust UI tool for face comparison and scoring.
The implementation
Significantly reduced fraudulent workforce
Saved time and effort
Facilitated fast-tracking of hiring
Enabled mobile device screening of proxies
Improved recruiter efficiency
By automating resume screening using advanced NLP techniques, such as parsing resumes and job descriptions, tokenization, lemmatization, and word embedding, People Tech created an optimized screening process. Deep learning algorithms and similarity metrics identified the top-ranked resumes relevant to the job description, allowing recruiters to focus their time on qualified candidates.
PeopleTech's AI-Driven HR Data Transformation
People Tech collaborated with a client aiming to enhance their HR processes using AI and machine learning. The objectives included increasing gender diversity, identifying age-related candidate preferences, and improving recruitment KPIs. Leveraging HR data combined with external datasets, People Tech achieved over 92% accuracy in key use cases, providing a clean dataset for driving diversity initiatives. Additionally, their deep reinforcement learning recommendation system helped clients achieve a confidence level of approximately 91%, empowering informed decision-making.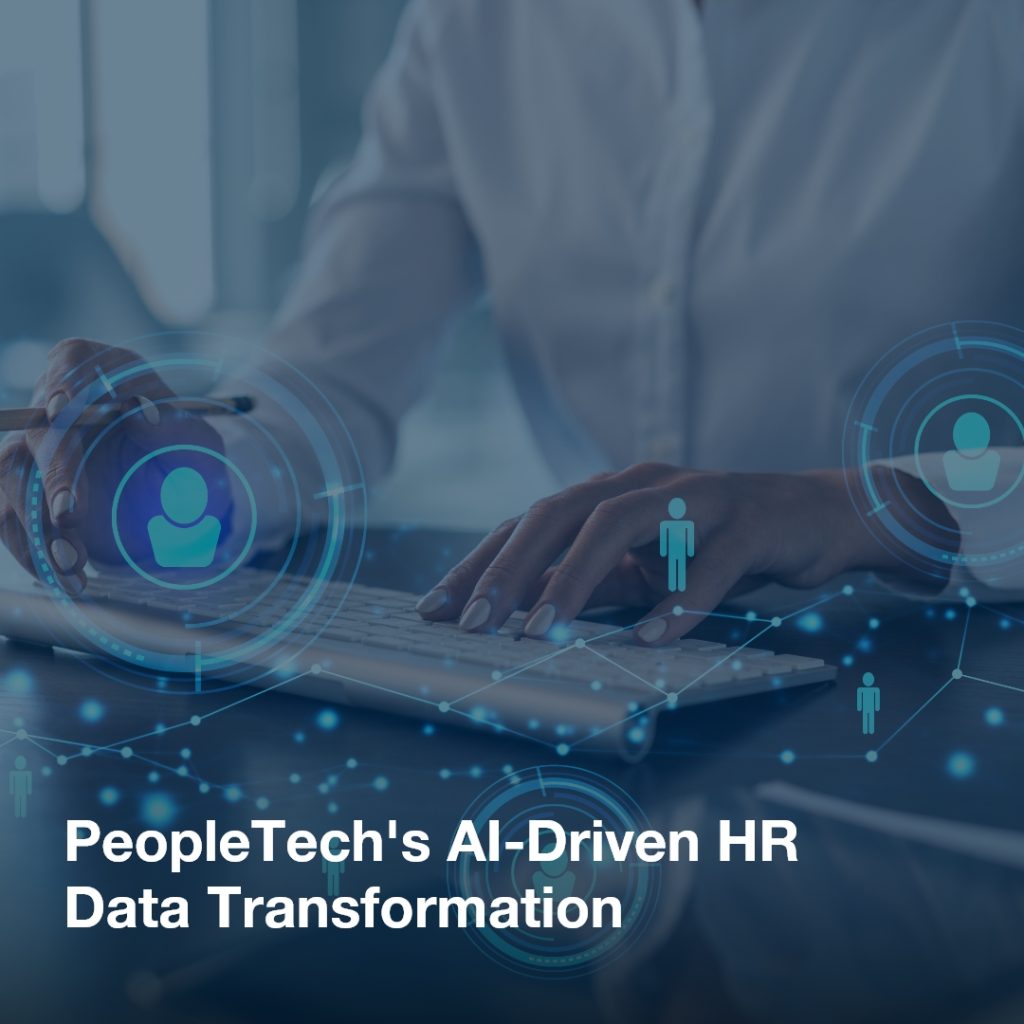 Through these AI-driven solutions, People Tech demonstrated the transformative potential of data-driven approaches in HR, leading
Improved diversity
Enhanced recruitment outcomes
Optimized decision-making
With our remarkable Data and AI capabilities, we shape your business strategy and empower you to thrive in the new ecosystem. At People Tech, we leverage the power of data and AI technology to transform your culture, strategy, and technology, enabling you to navigate the evolving data economy.
As the demand for these technologies keeps rising, it is essential for businesses to assume a leading role by acquiring the necessary skills and knowledge about the extensive potential of Data and AI.
Are you prepared to embrace the era of AI's Golden Age?
about how People Tech can jumpstart your transformational journey today!