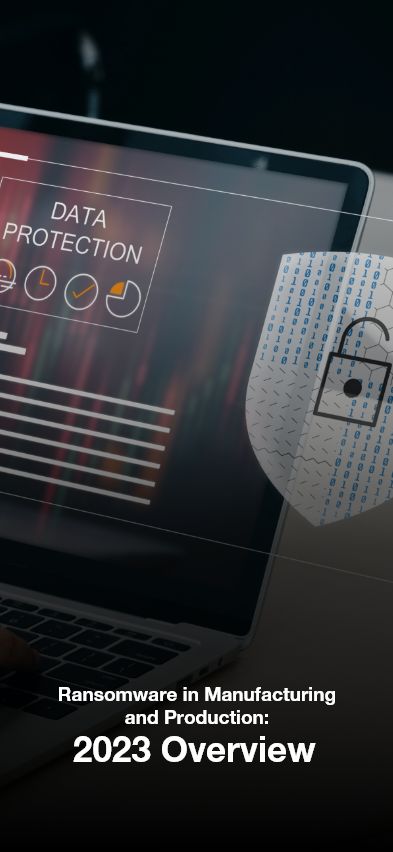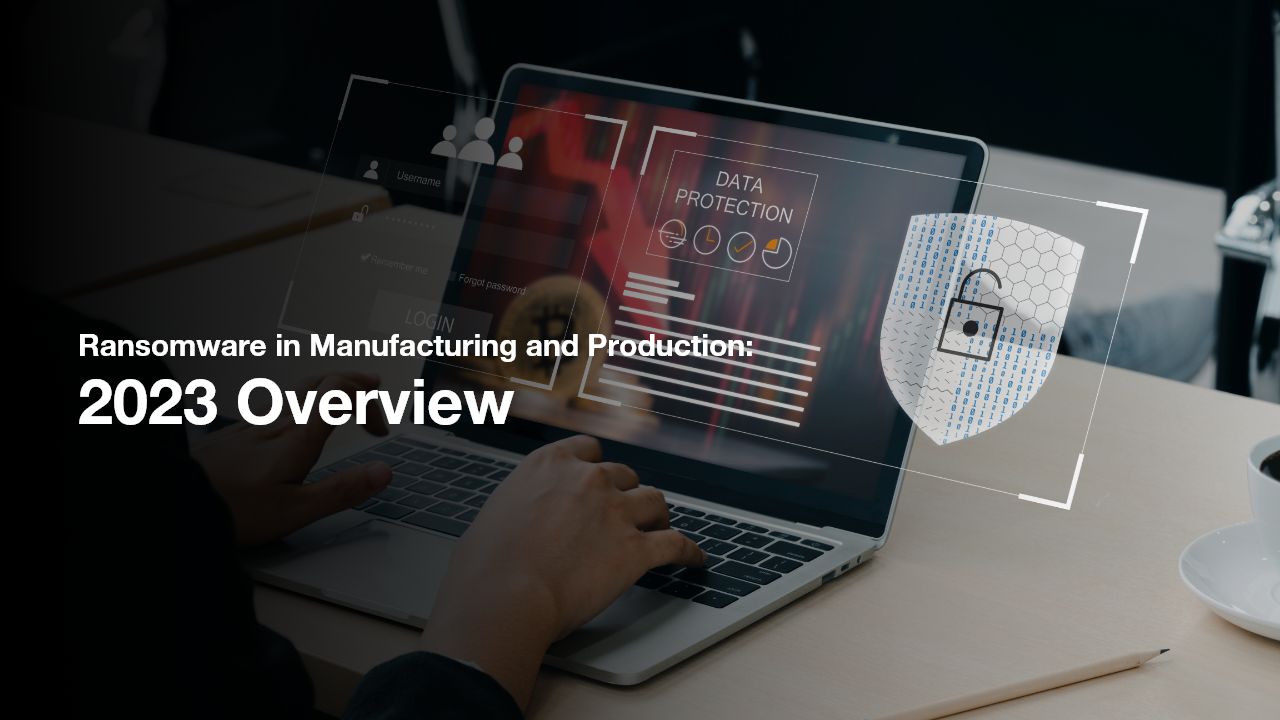 The vitality of a flourishing economy hinges on the significant contribution of the manufacturing industry. People depend on manufactured products in various aspects of their lives, whether it's during work, meals, or travel – these products are all around us. Notably, the manufacturing sector often leads the way in terms of innovation and technological advancements, often setting the stage for trends that other industries later embrace. For example, the evolution of operational technology (OT) has led to digitizing numerous systems across both business operations and production environments, effectively managing processes and machinery.
Incorporating interconnected digital systems, these automated setups utilize sensors to transmit data to both machinery and computer units within the system, enabling seamless information exchange. However, as manufacturers adopt these extensively linked systems, a potential opportunity arises for hackers to enhance their ransomware strategies, allowing them to target these systems if potential risks remain unattended.
Rate of attack and data encryption
A fundamental discovery highlighted in the report indicates that the frequency of attacks in the manufacturing sector has maintained a steady pace while the incidence of data encryption has surged. Over the past year, ransomware incidents impacted 56% of manufacturing entities, a marginal increase from the 55% reported in the 2022 survey. However, a noteworthy shift is observed in the aftermath of these attacks, as data encryption has reached its peak in the last three years, with a significant 68% of the attacks leading to data encryption.
Primary Triggers for Manufacturing Attacks
The leading instigator behind attacks in the manufacturing sector was compromised credentials, identified in 27% of reported incidents by manufacturing entities. Following closely, exploited vulnerabilities were responsible for 24% of cases.
Moreover, a significant 41% attributed malicious emails or phishing as the root causes of the assaults. In contrast to the cross-sector average of 30%, these statistics underscore the heightened vulnerability of manufacturing and production to email-based attacks.
Reducing the threat of ransomware
Insufficient patching, utilization of insecure operating systems, and unprotected communication between systems can all pave the way for ransomware attacks, data breaches, and financial losses or operational disruptions. Fortunately, we find ourselves in an era where security defences exist to counter these challenges, and valuable guidance is readily accessible. This empowers organizations to enact robust security measures, effectively curtailing potential attacks.
It is strongly recommended to adopt security best practices and solutions as a means to mitigate specific threats within the environment. However, an extra layer of security becomes imperative when addressing the vulnerabilities inherent in legacy systems prevalent within the manufacturing industry. This imperative extends to safeguarding sensitive assets and data from the clutches of cybercriminals. Moreover, it is essential to weave regular cyber evaluations throughout the organization and its infrastructure as an integral component of the security strategy. This approach aids in comprehending and mitigating cybersecurity risks while also determining the necessary steps for vulnerability remediation.
Foremost among risk-reduction endeavors should be implementing a robust patch management program. This program is a vital shield against the weaknesses endemic to legacy systems in active use. Another prudent step for manufacturers is to enhance their device or software selection processes by imbuing them with a security-centric perspective. Lastly, comprehensive audits and assessments of existing methods, protocols, and systems should be conducted irrespective of organizational size. This effort ensures an accurate gauge of the present risk landscape across the entirety of the business.
Elevate your cybersecurity with People Tech Group's comprehensive solutions. Prepare effectively against cyber threats by implementing backup protocols and maintaining an up-to-date incident response plan. Uphold security hygiene through timely patching and security tool reviews. Contact Adrian Wilson at adrian.wilson@peopletech.com for expert guidance and customized services tailored to your needs. Let's fortify your digital defenses together.
How People Tech Group can be your ultimate partner in cybersecurity. Your digital security is our priority.