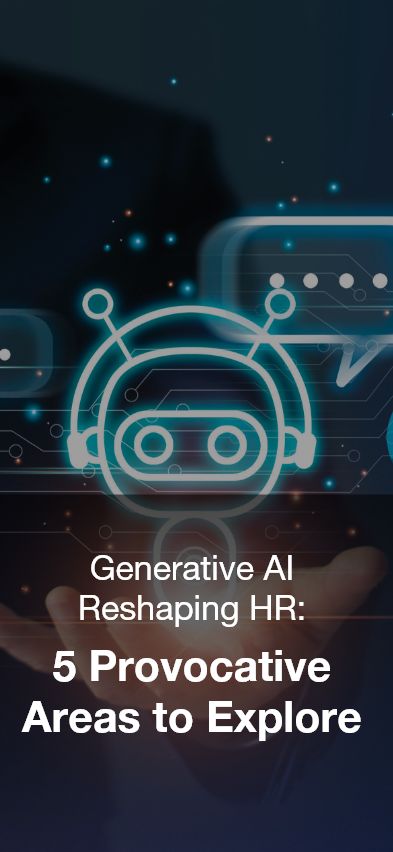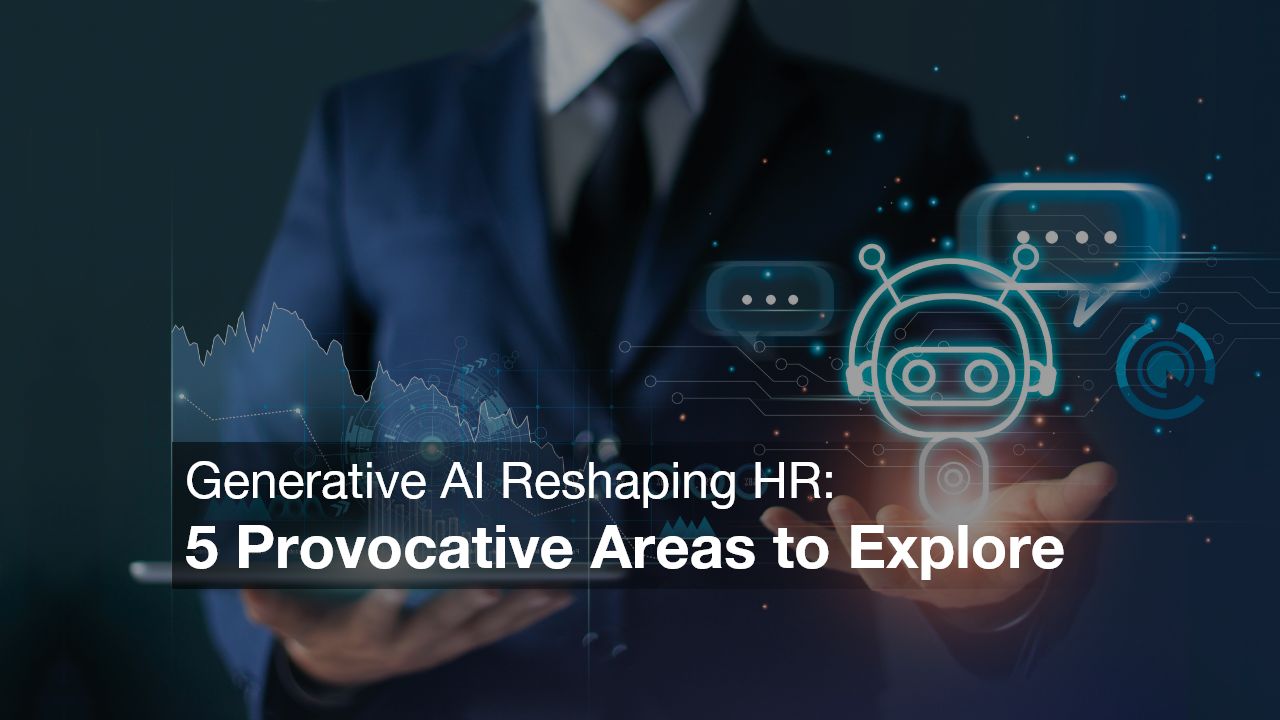 Generative AI Reshaping HR: 5 Provocative Areas to Explore
In November 2022, the launch of OpenAI's ChatGPT 3.5 triggered a revolutionary shift in the realm of generative AI. This shift has significantly influenced work processes across all business sectors, including HR functions.
The pivotal influence of the workforce and skills on enterprises cannot be overstated. By integrating AI capabilities into essential HR functions like recruitment, talent retention, and skill development, organizations can achieve profound transformation and enhance their competitive edge in the global market.
Know how enterprises can harness the power of generative AI with People Tech.
Reflect on these five notions and ensure they remain prominent as generative AI merges with the realm of HR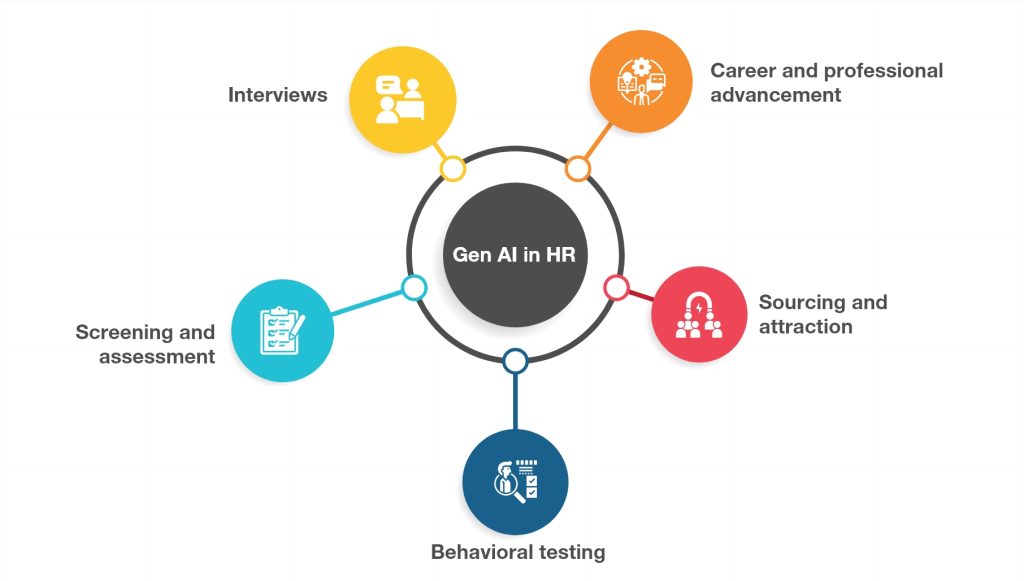 1.Transformative Role of Generative AI in Career and Professional Advancement
Generative AI holds significant potential as a transformative instrument for reshaping carers. By analyzing an individual's skills, experience, and goals, generative AI can create personalized development plans that help people advance in their careers.
Listed below are several methods through which generative AI can help:
2.Generative AI for Sourcing and Attraction
Generative AI has the ability to produce captivating content and interactive chatbots that mimic a human recruiter's personalized assistance. This can boost candidate engagement and drive more applications. AI can also be used to create more compelling job descriptions infused with rich company insights and role details. This can help to attract the right candidates. However, it is important to note that effective utilization of AI in career websites requires a subsequent review and validation process by human personnel.
Dive into few examples of how generative AI can be used for career website sourcing and attraction:
3.Generative AI for Behavioral Testing
Generative AI can design more intricate personality tests that are harder to manipulate. It learns from measurable facts (like KPIs) rather than opinions. This makes it challenging for candidates to guess answers just by reading job descriptions. Additionally, Generative AI can improve accuracy and fairness. Unlike humans who can have biases, Generative AI models remain neutral, resulting in more unbiased and just evaluations of candidates.
Check some examples of how generative AI can be used for behavioral testing:
4.Candidate Screening and Assessments
Companies incorporating AI in their processes must ensure they effectively address and prevent biases. They should be able to prove the trustworthiness of their claims that AI avoids biases in tasks like reviewing resumes, testing skills, and assessing personalities. Interestingly, AI's essential role in this context could be its ability to detect if a candidate's response is generated by a machine, ensuring genuine interactions.
In addition to identifying machine-generated responses, AI can also be used to:
AI can augment the human interviewing process by generating insightful interview questions, providing insights into post-interview scenarios, and providing strategies for managing offer negotiation discussions. However, AI should not be used to replace human interviewers entirely.
Check out some specific examples of how AI can be used in job interviews:
Advantages of AI in talent acquisition and management:
In this emerging era, the potential of generative AI to provide tailored guidance is more pronounced than ever. The range of applications benefiting from generative AI is consistently growing, underscoring the significance of its implementation. Regardless of your current progress on this path, the combined endeavors of
People Tech Group and UKG
stand ready to confront the complex queries you encounter.
Dive into Fascinating Tech Updates with Our Newsletter!
Unveil the email newsletter that's dedicated to delivering the most captivating narratives that shape the ever-evolving realm of technology. Join us to stay ahead in the world of tech!
about how People Tech Group can assist you.